Summit Deep Dive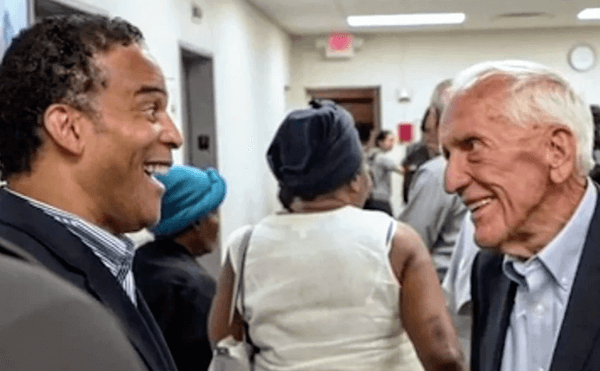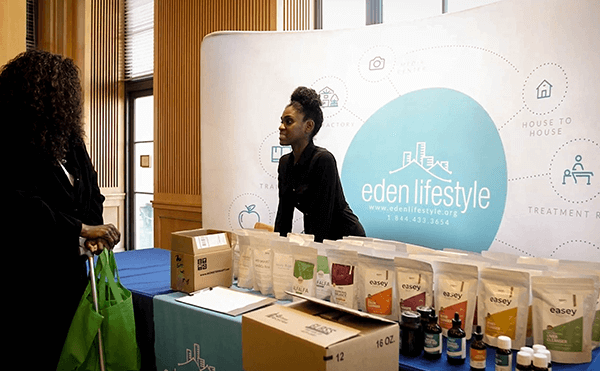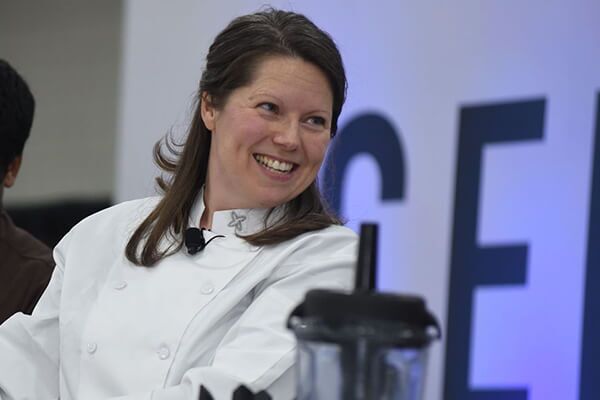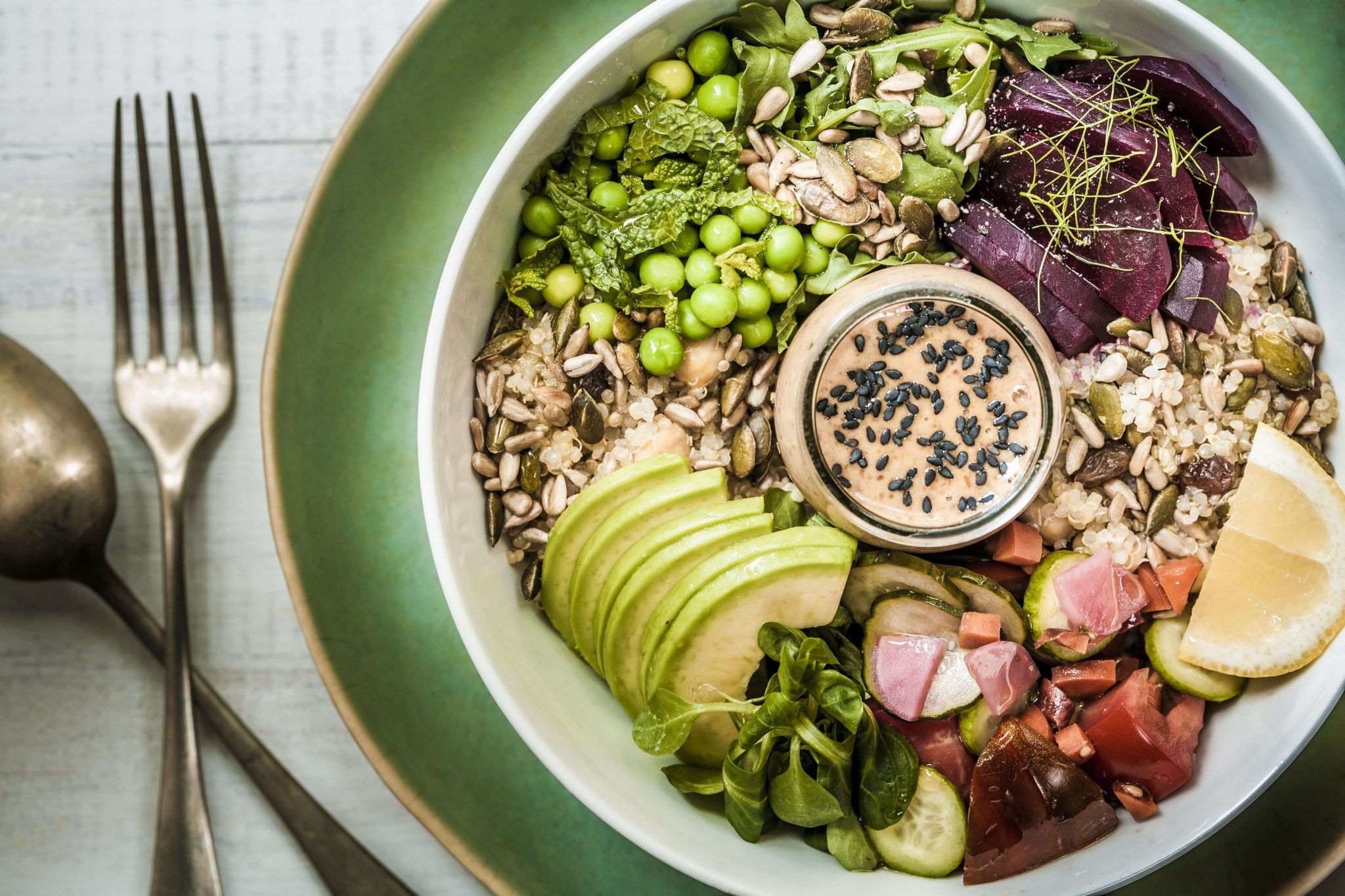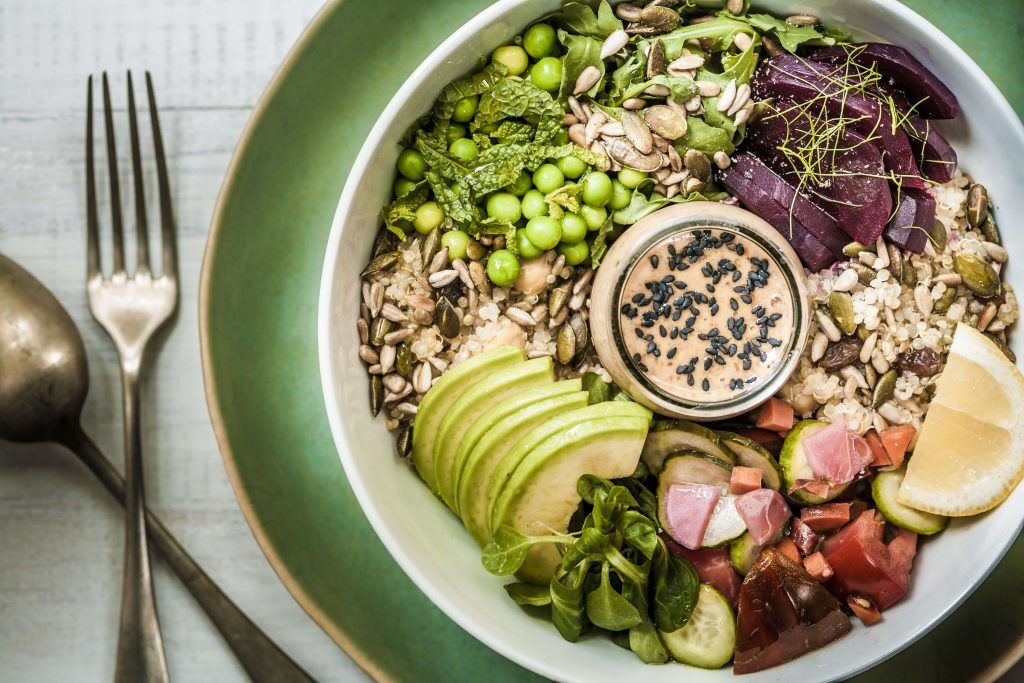 Speakers At The Summit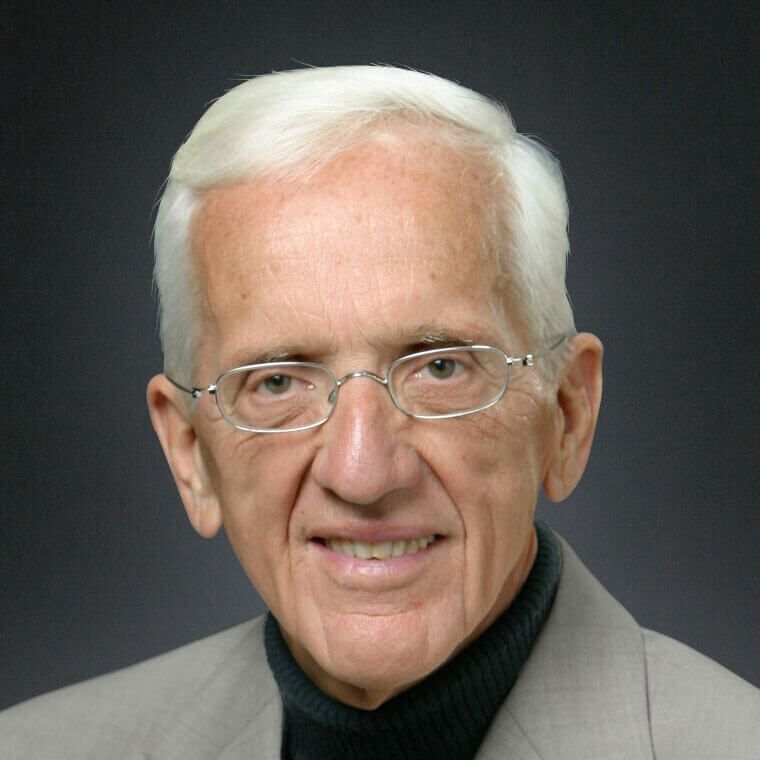 Dr. T. Colin Campbell
Ph.D - Founder
Center for Nutrition Studies - The China Study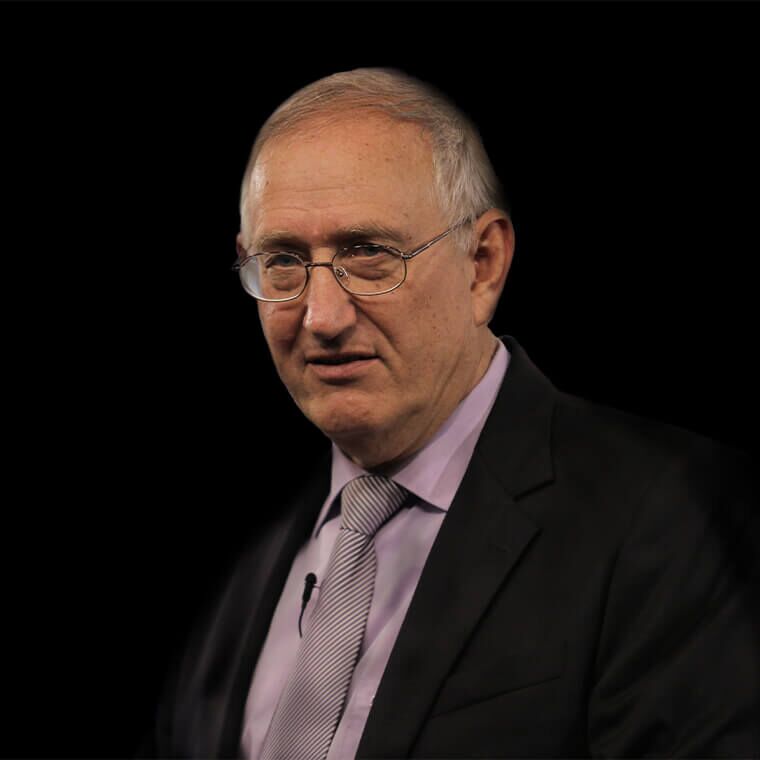 Dr. Walter Veith
Ph.D - President
Amazing Discoveries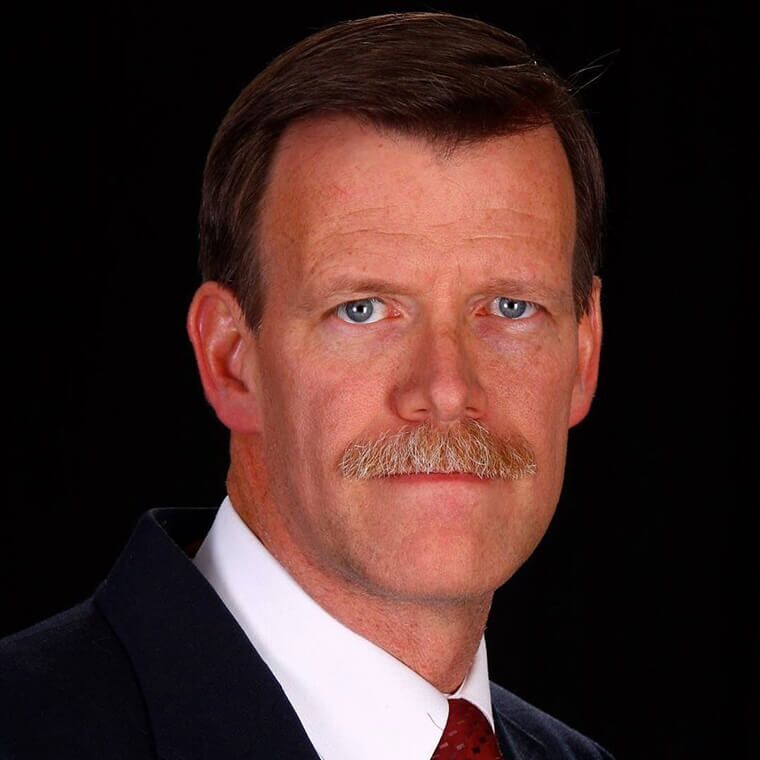 Walt Cross
Lifestyle Educator
The Mustard Seed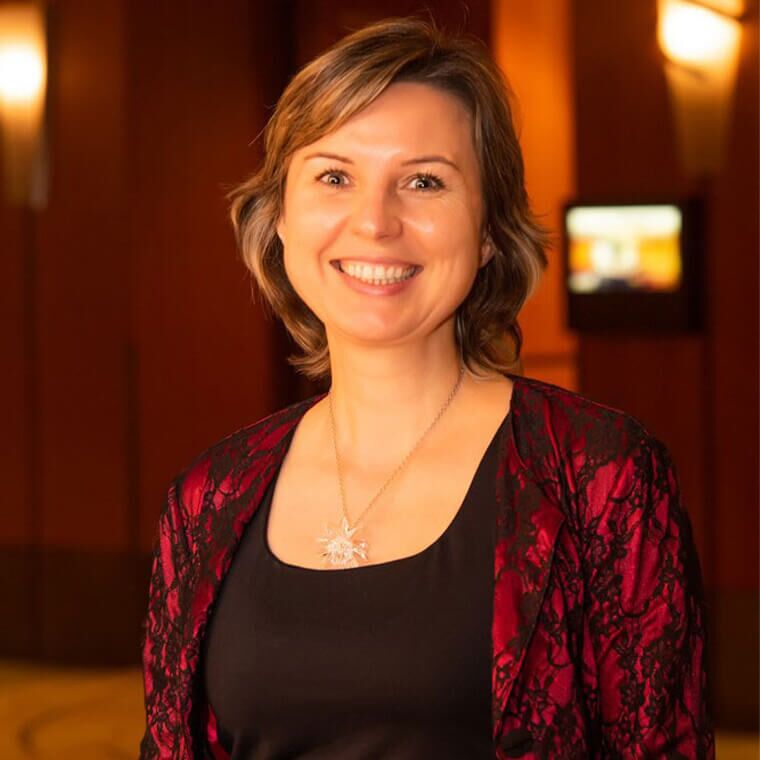 Dr. Hana Kahleova
MD. Ph.D. PCRM
M.B.A - Director of Clinical Research, PCRM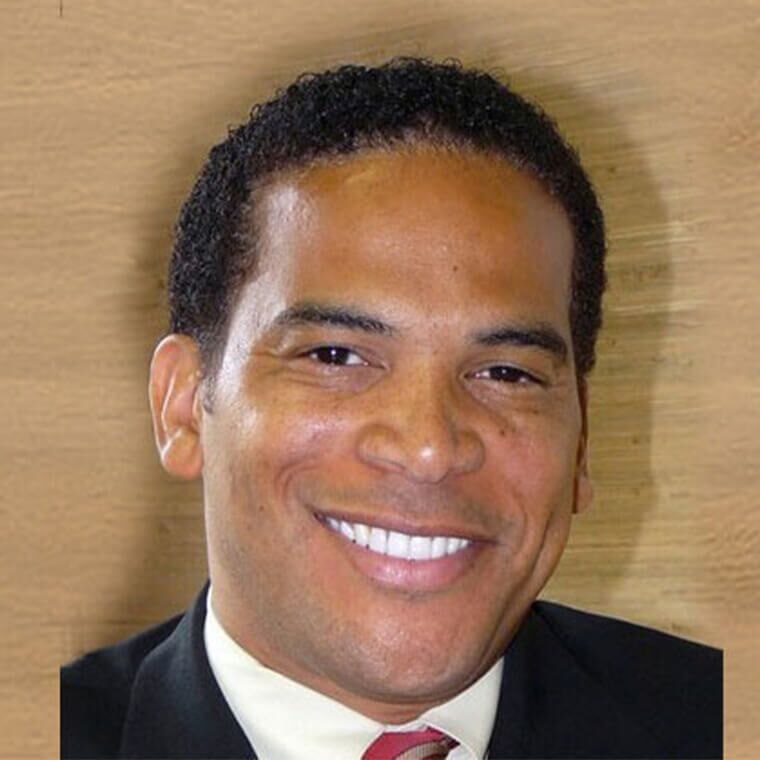 Rico Hill
Speaker & Director
The Beehives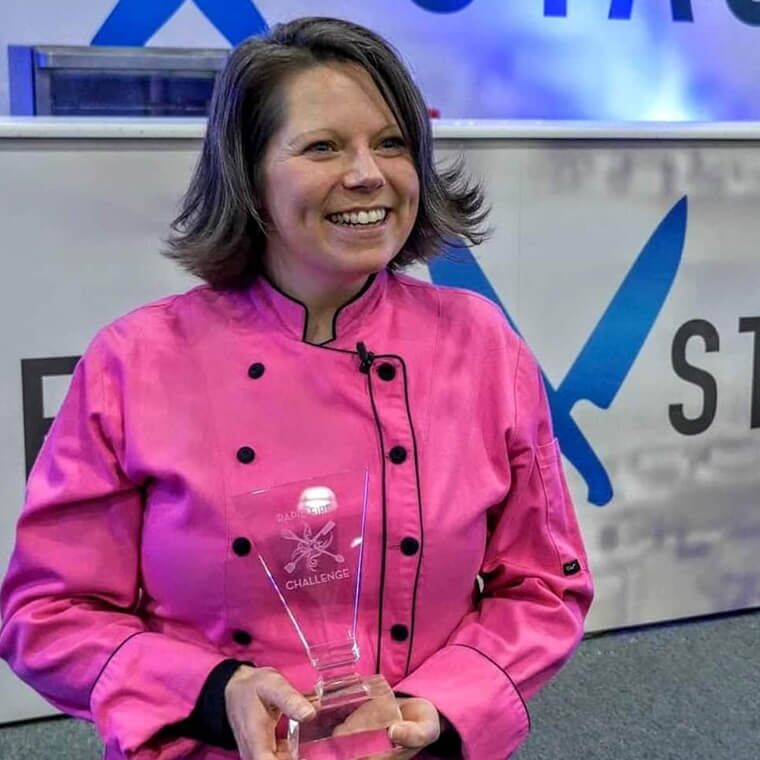 Heidi Liv Tompkins
Co-Founder
Heidi's Health Kitchen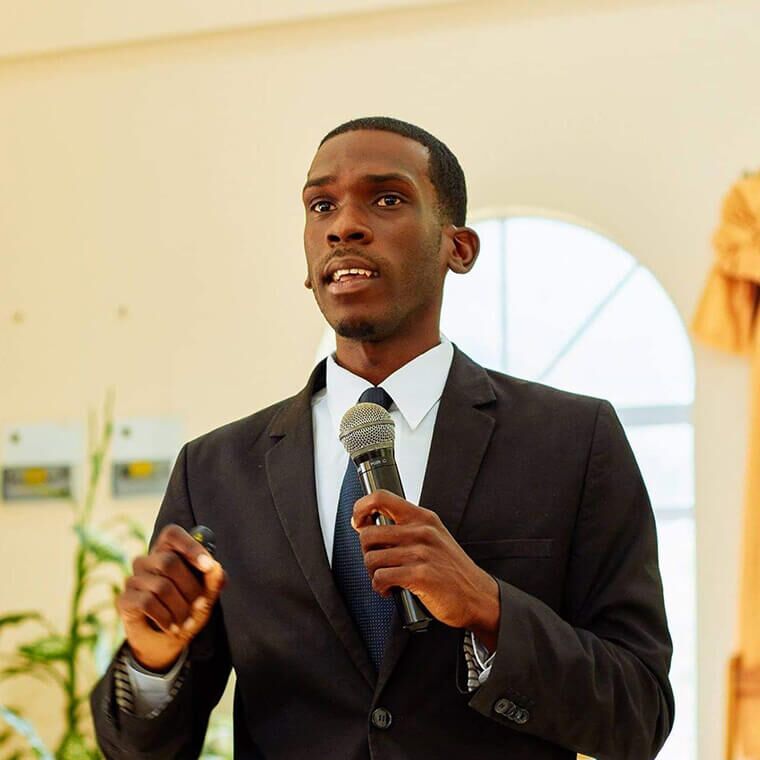 Monet St. Juste
Co-Founder
Eden Lifestyle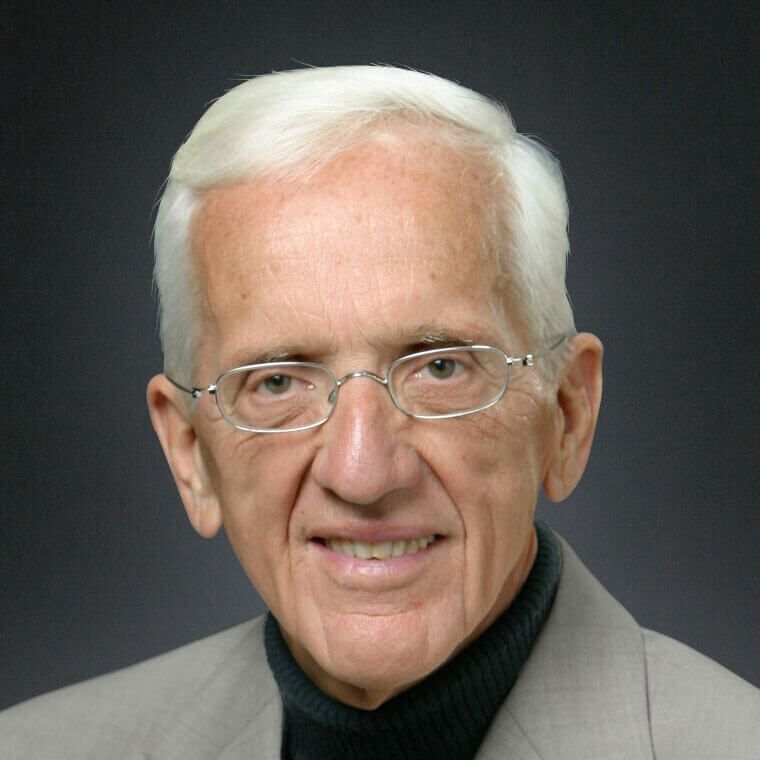 Dr. T. Colin Campbell
Ph.D - Founder
Center for Nutrition Studies - The China Study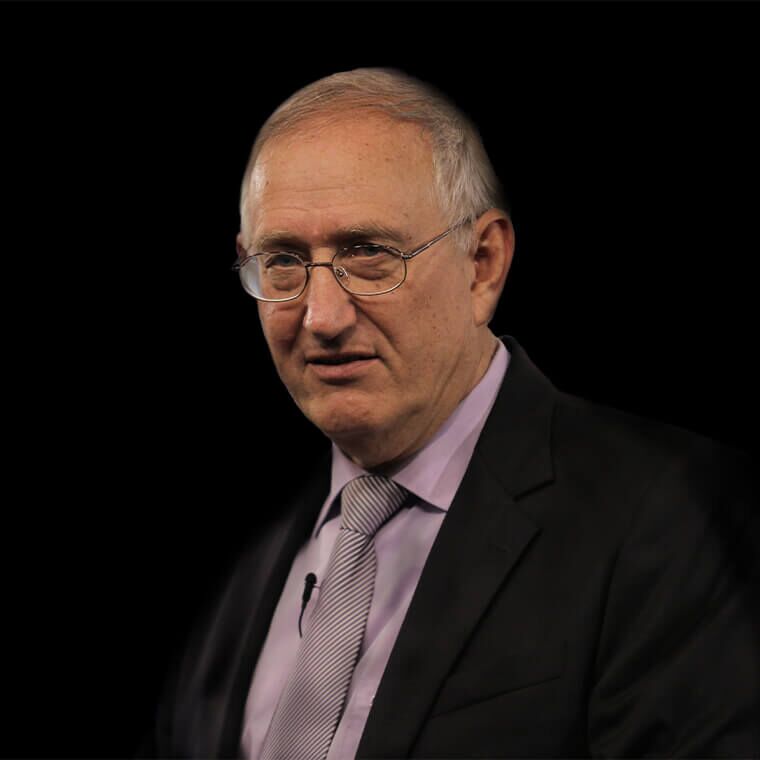 Dr. Walter Veith
Ph.D - President
Amazing Discoveries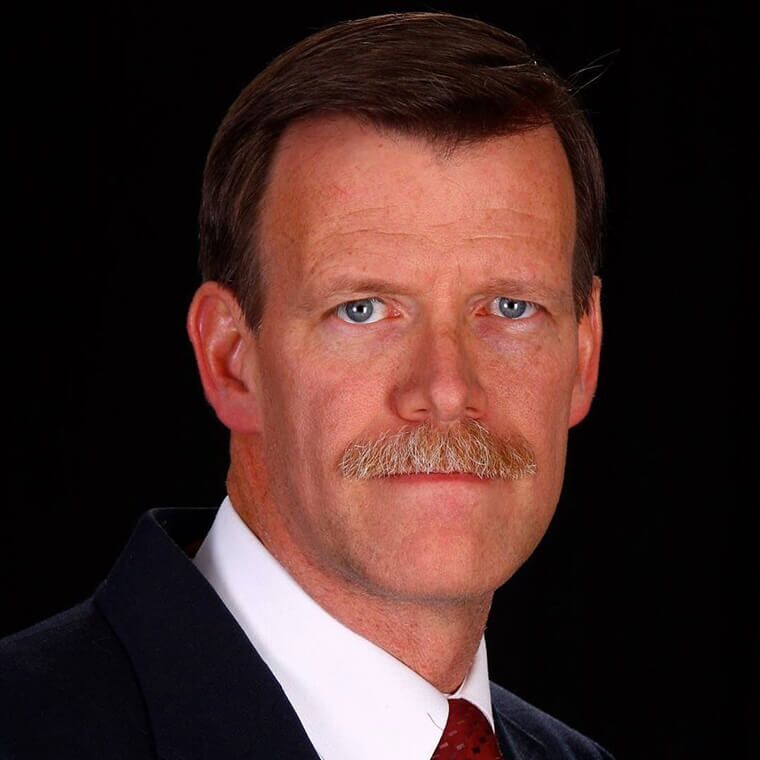 Walt Cross
Lifestyle Educator
The Mustard Seed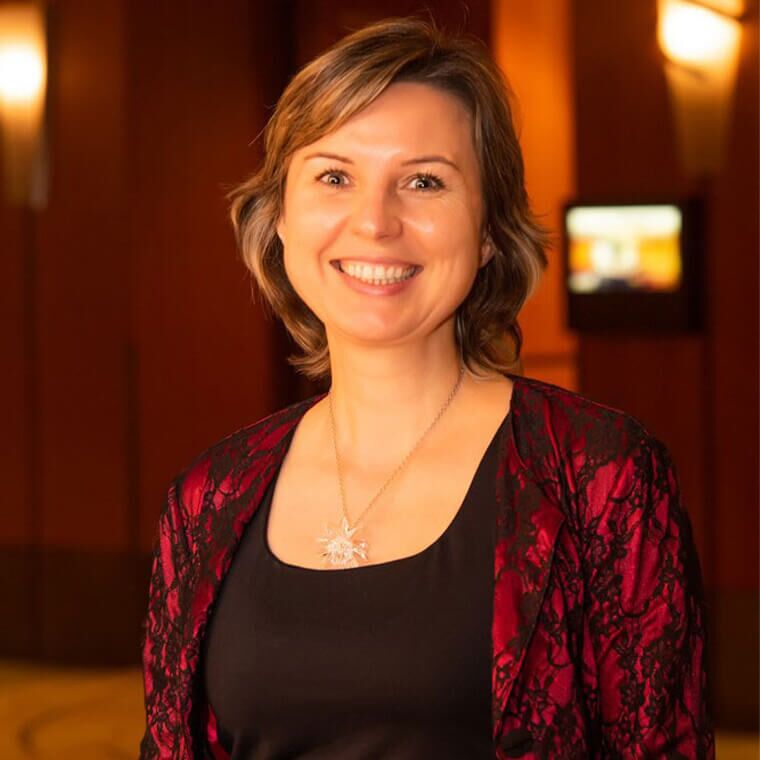 Dr. Hana Kahleova
MD. Ph.D. PCRM
M.B.A - Director of Clinical Research, PCRM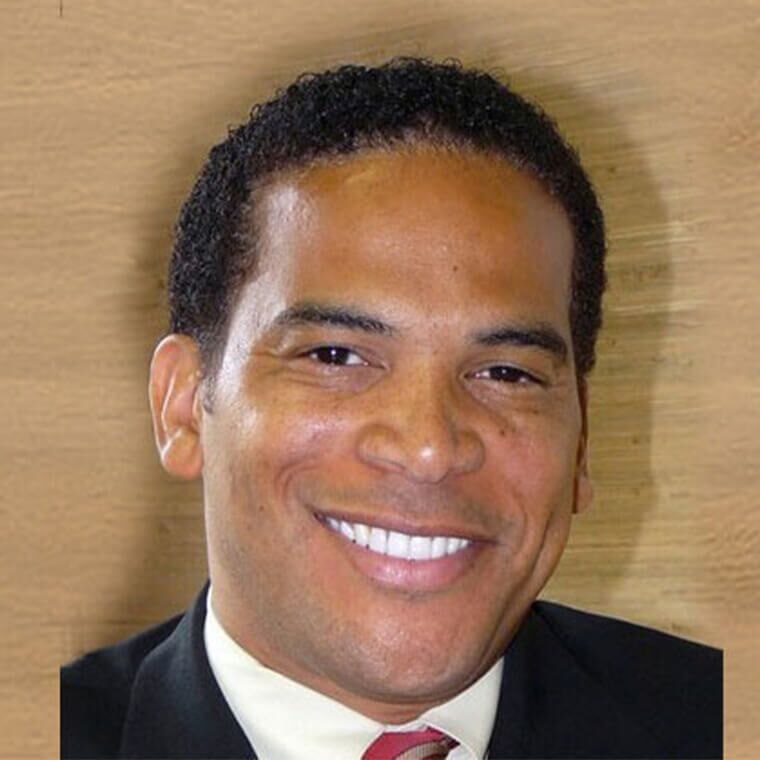 Rico Hill
Speaker & Director
The Beehives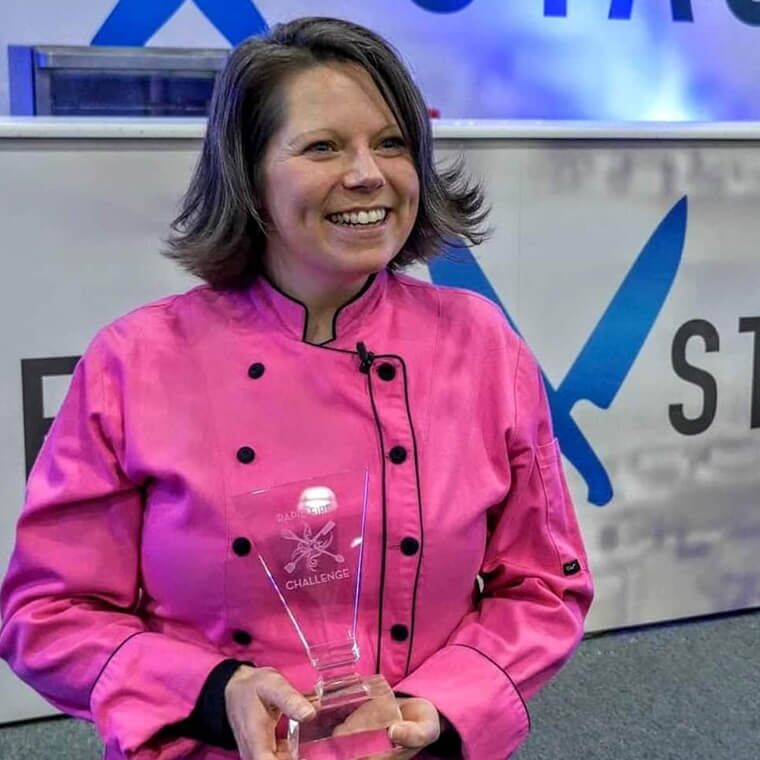 Heidi Liv Tompkins
Co-Founder
Heidi's Health Kitchen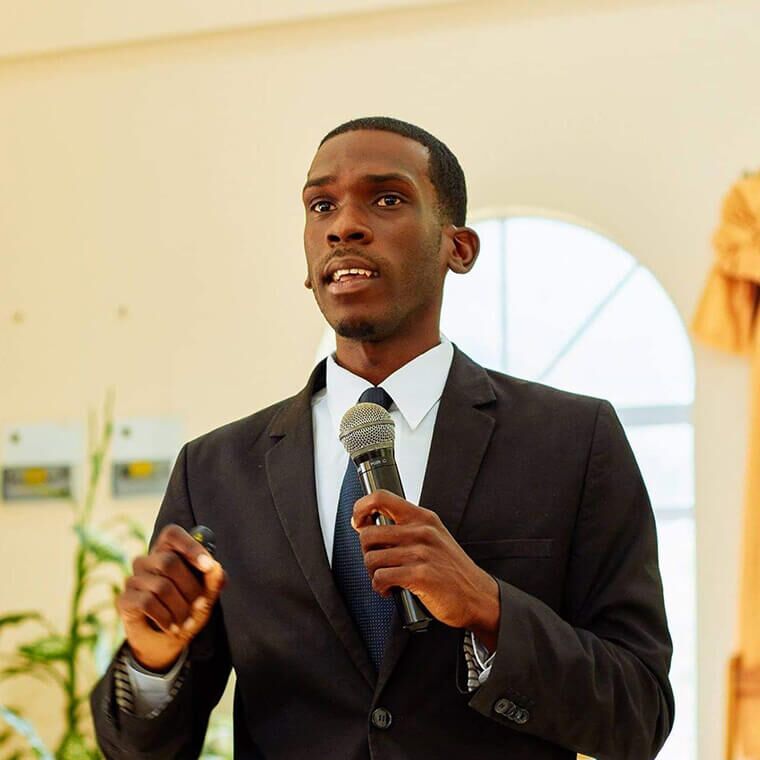 Monet St. Juste
Co-Founder
Eden Lifestyle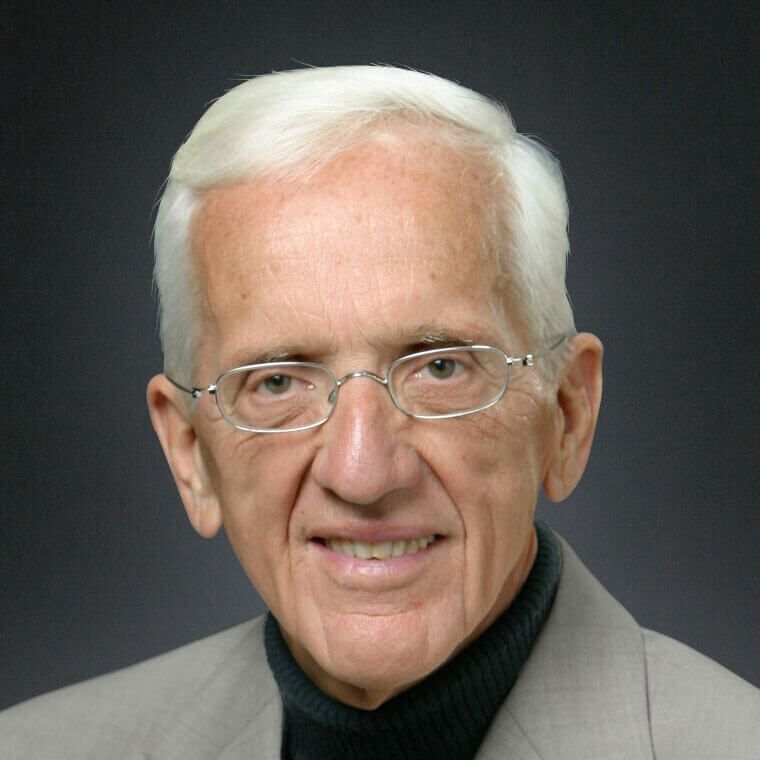 Dr. T. Colin Campbell
Ph.D - Founder
Center for Nutrition Studies - The China Study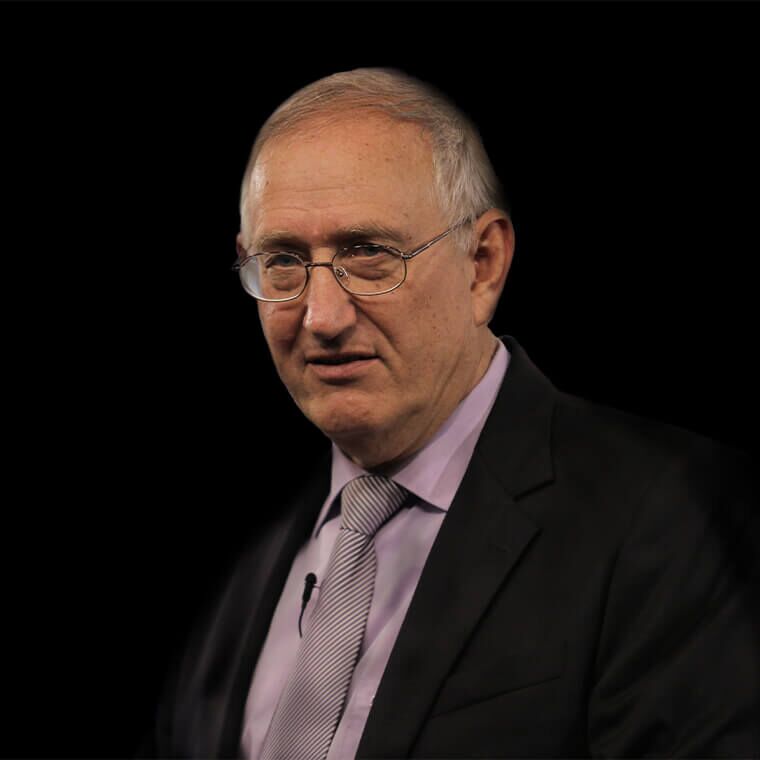 Dr. Walter Veith
Ph.D - President
Amazing Discoveries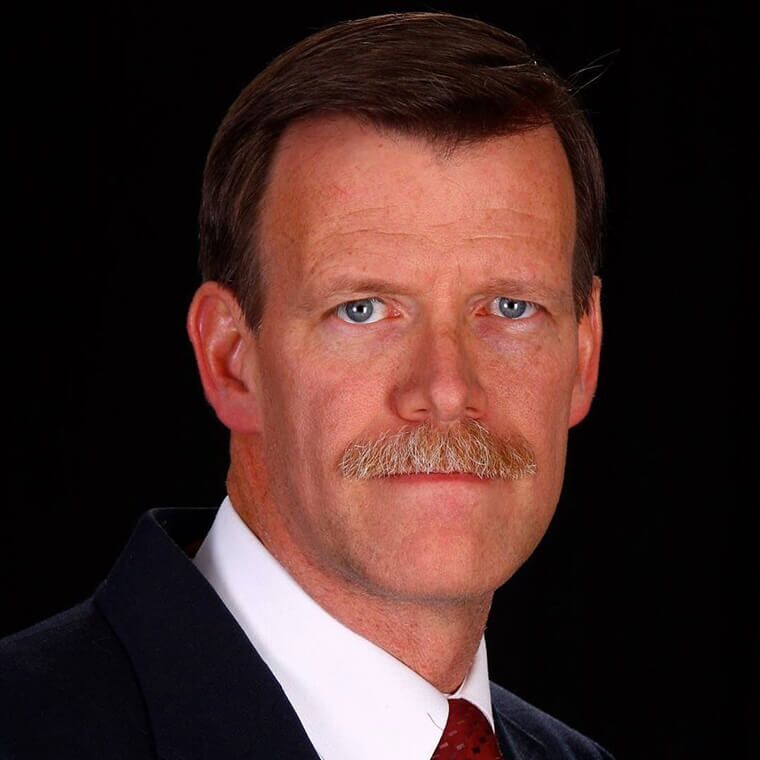 Walt Cross
Lifestyle Educator
The Mustard Seed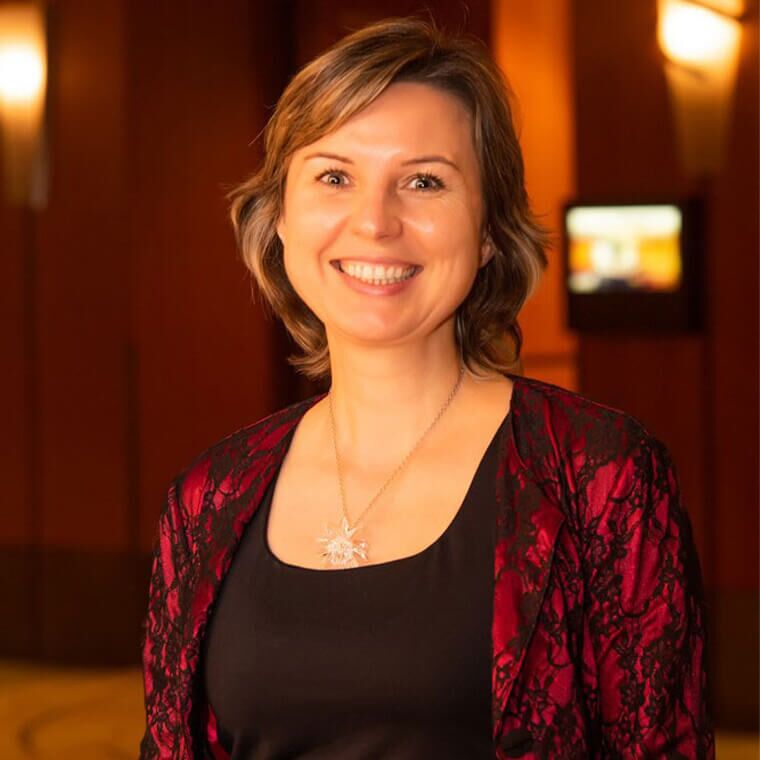 Dr. Hana Kahleova
MD. Ph.D. PCRM
M.B.A - Director of Clinical Research, PCRM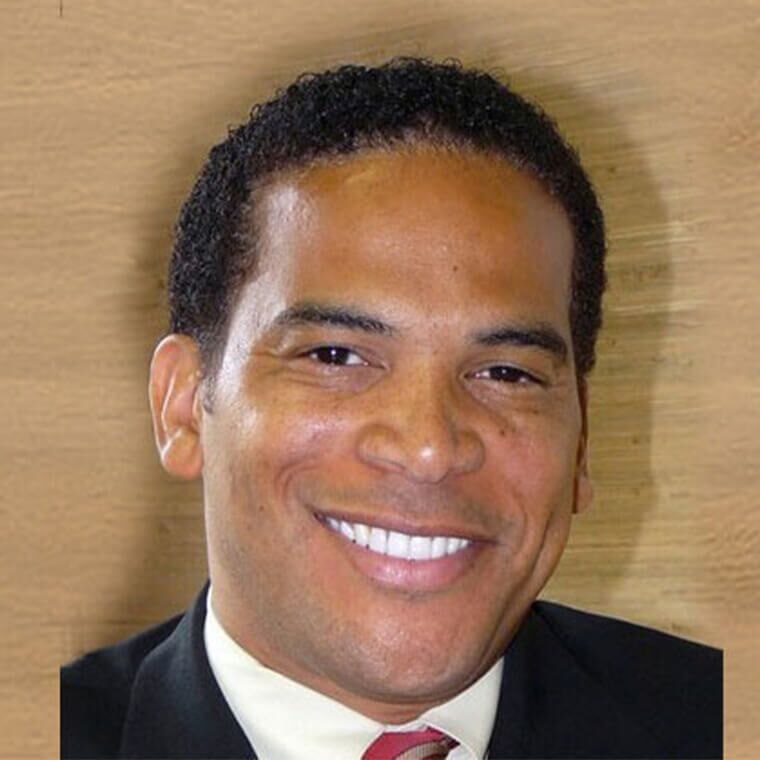 Rico Hill
Speaker & Director
The Beehives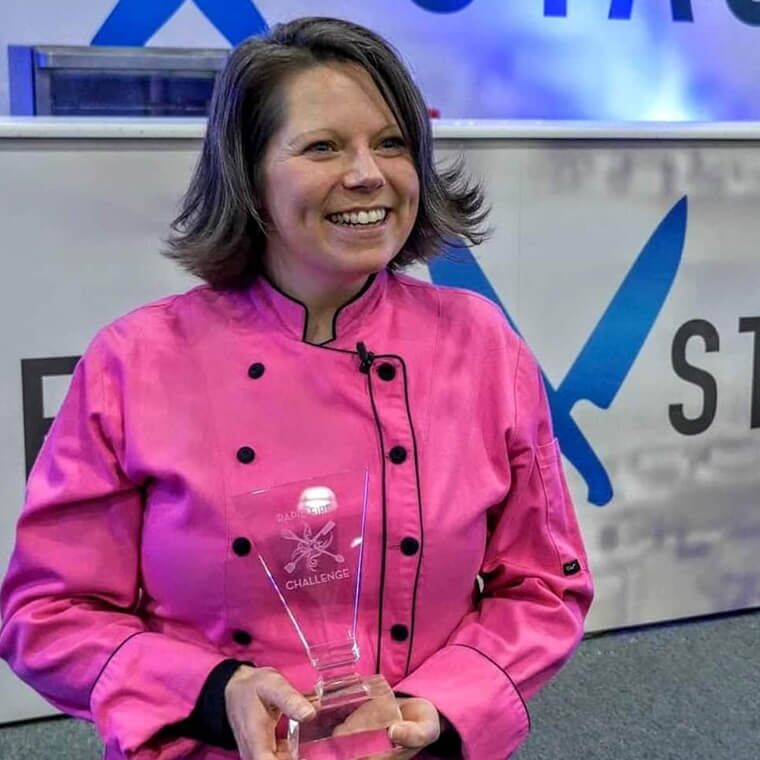 Heidi Liv Tompkins
Co-Founder
Heidi's Health Kitchen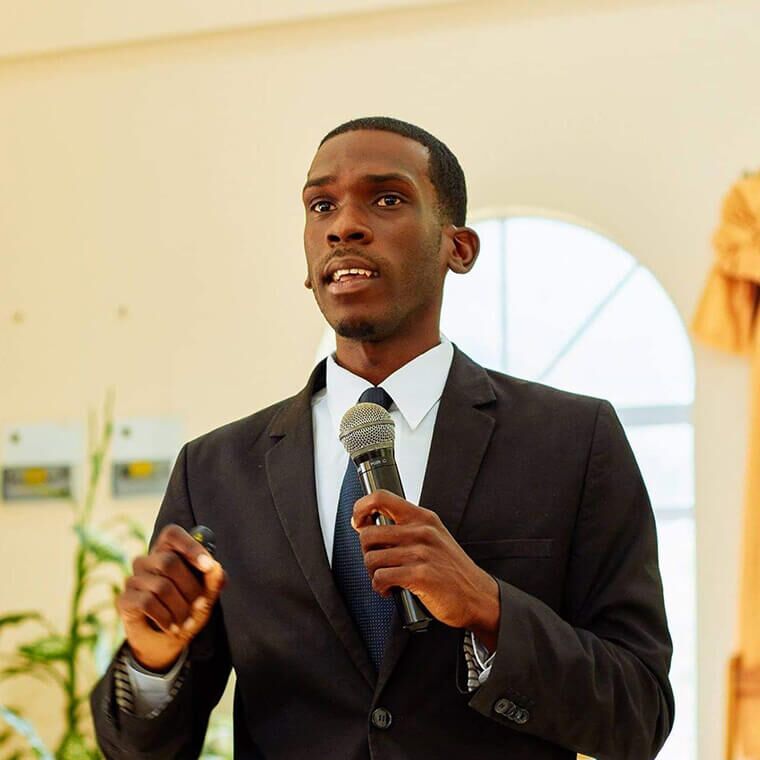 Monet St. Juste
Co-Founder
Eden Lifestyle

Summit Schedule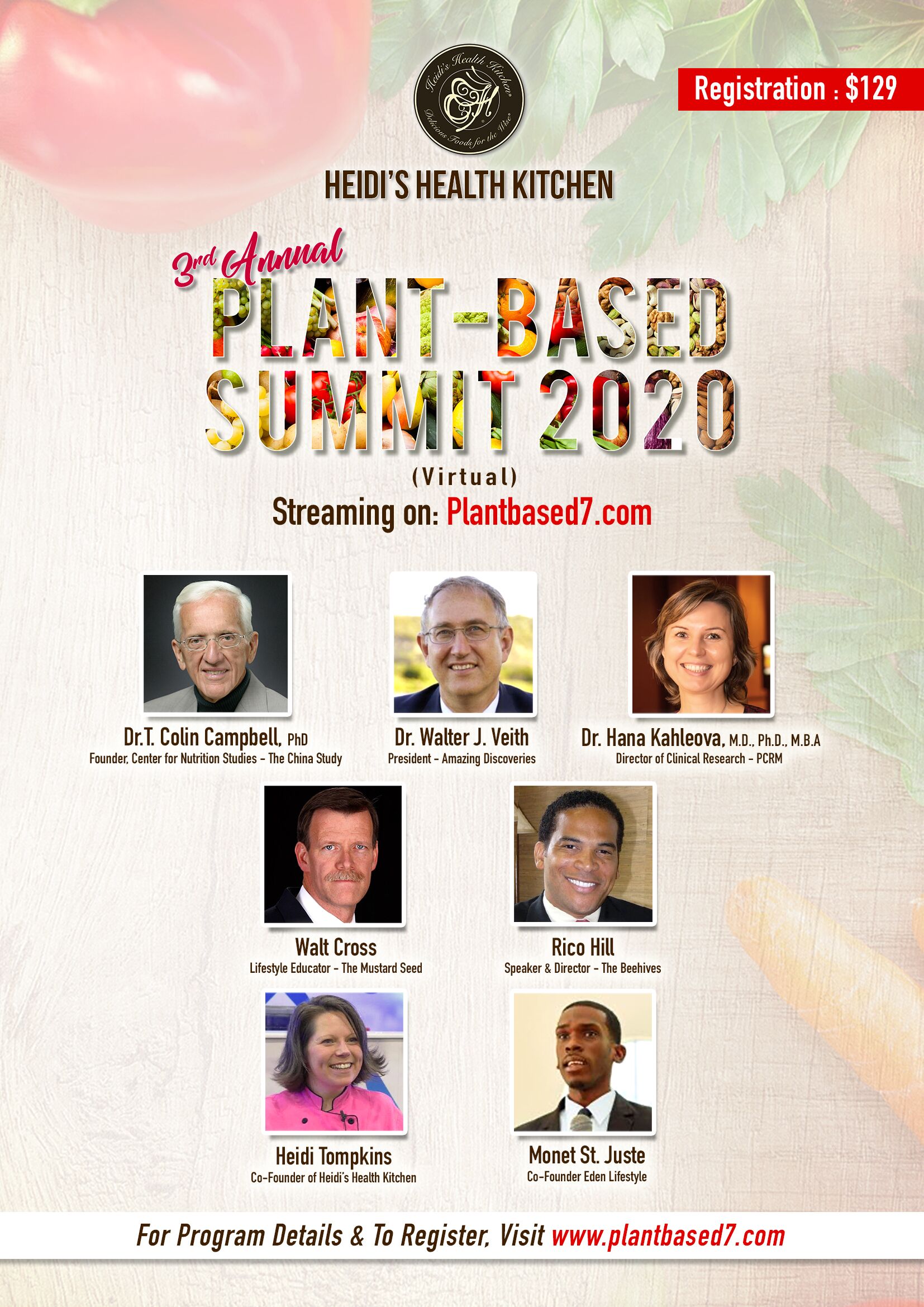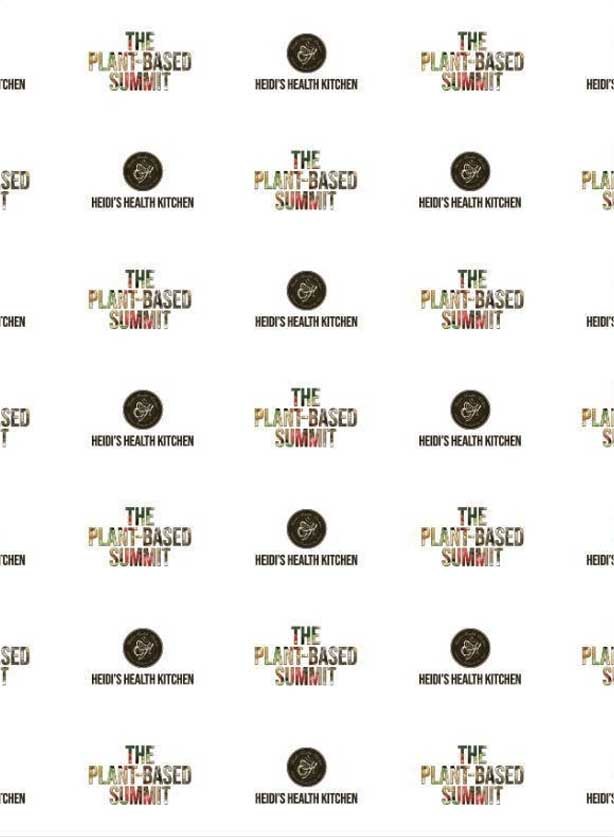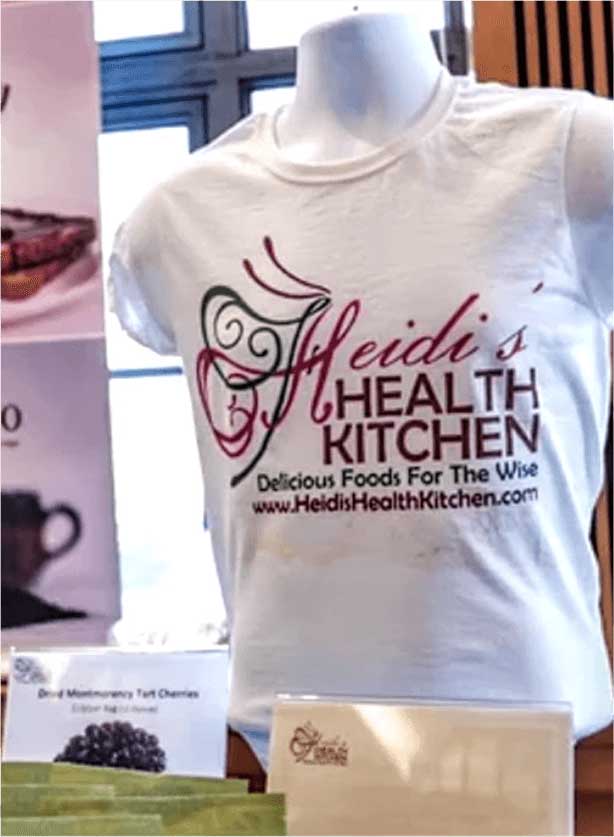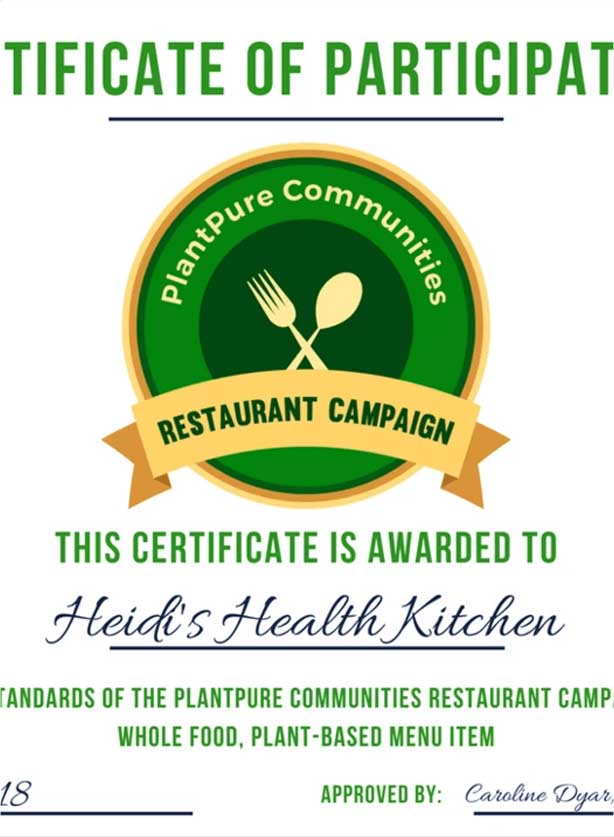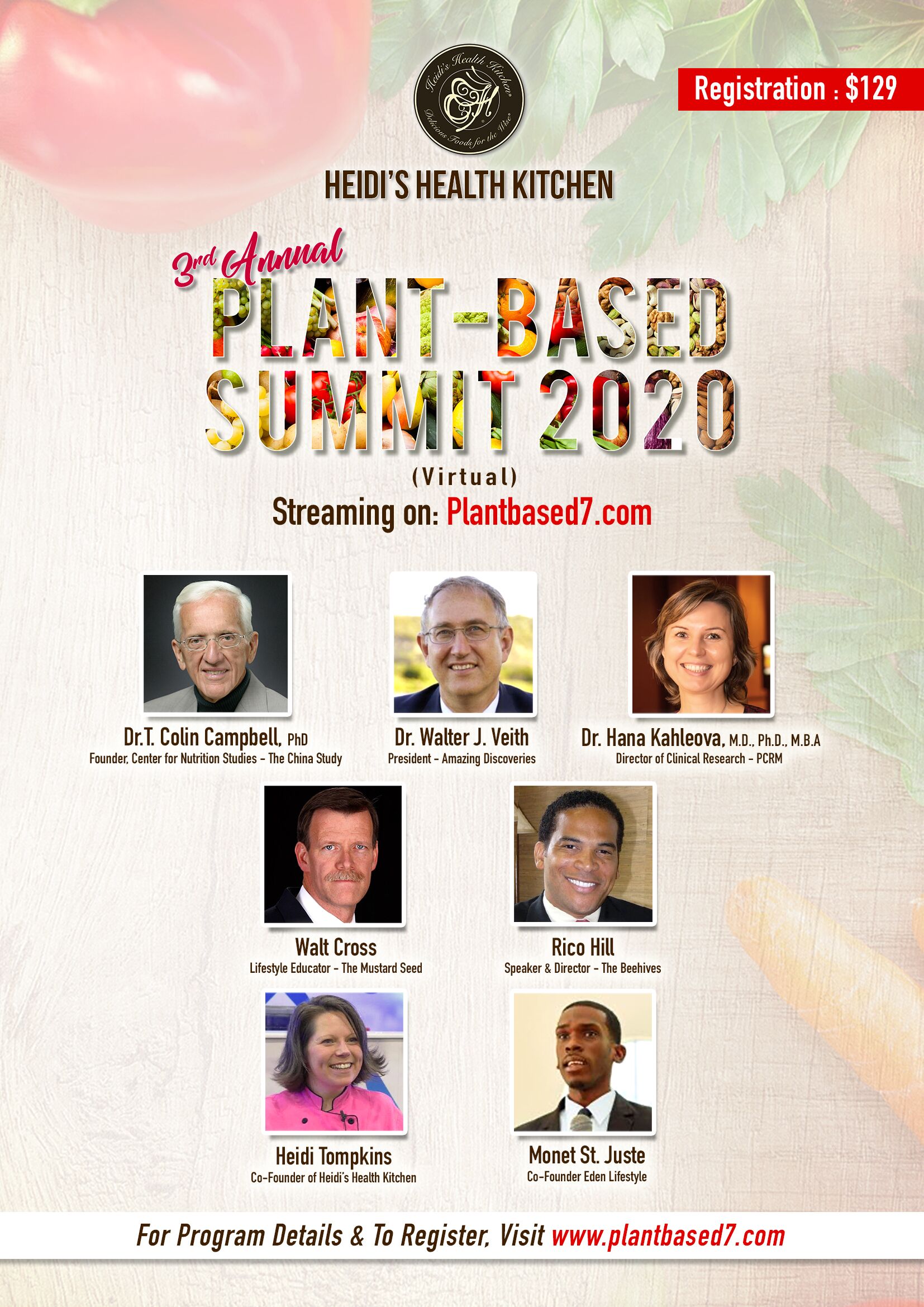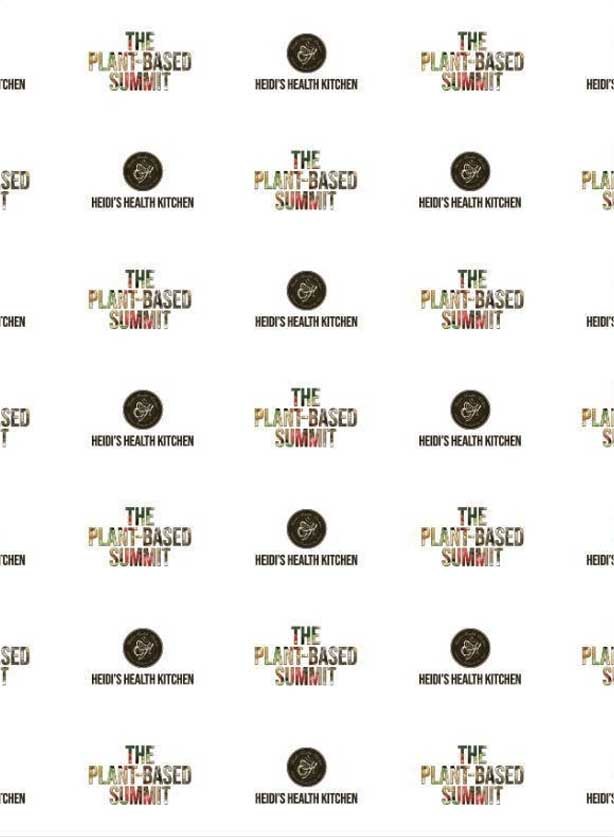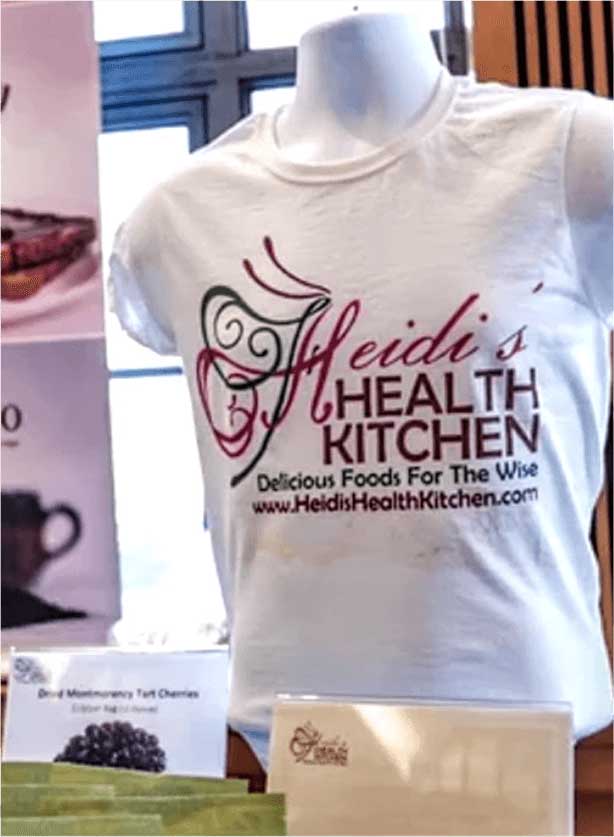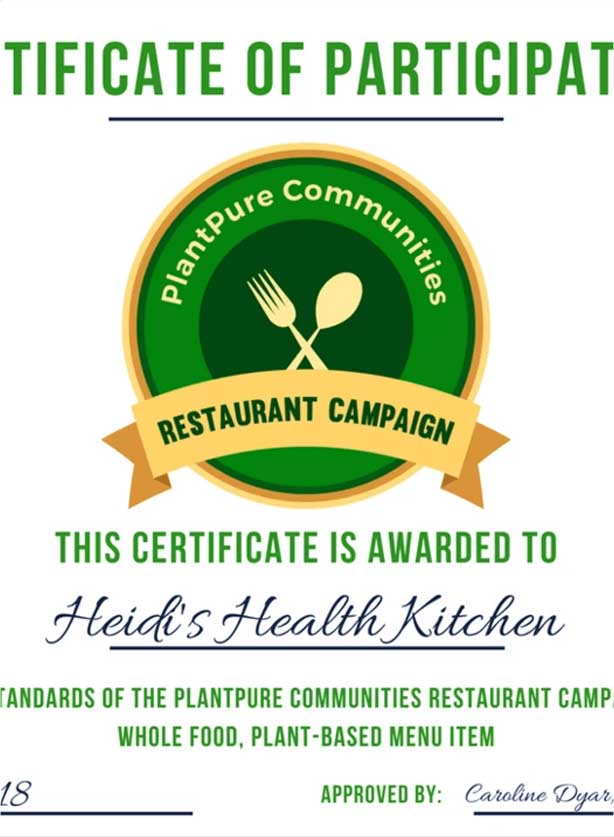 Dates Extended!


Watch until October 31st
7 Days of Programs Will Be Available In Your Viewing Que For You To Watch at Your Convenience.
All Day
Dr. Hana Kahleova, "Diabetes and Beta Cell Regeneration"
Dr. Hana Kahleova has published more than a dozen nutrition studies. She is the author of Vegetarian Diet in the Treatment of Diabetes (Maxdorf, 2013). She also wrote the chapter about using a plant-based diet to treat diabetes in Vegetarian and Plant-Based Diets in Health and Disease Prevention (Academic Press, 2017).
Dr. T. Colin Campbell, "Nutrition: Betrayed and Forgotten"
T. Colin Campbell, PhD has been dedicated to the science of human health for more than 60 years. His primary focus is on the association between diet and disease, particularly cancer. Although largely known for the China Study--one of the most comprehensive studies of health and nutrition ever conducted, and recognized by The New York Times as the "Grand Prix of epidemiology"--Dr. Campbell's profound impact also includes extensive involvement in education, public policy, and laboratory research.
Dr. Walter Veith, "Food For Thought: Nutrition and Brain Health: An interview with Dr. Walter Veith"
Professor Walter Veith obtained his Doctorate in Zoology from the University of Cape Town in 1979. Professor Veith's research field is Nutritional Physiology, concentrating on the effect of modern animal husbandry on the incidence of disease transferable to humans.
Walt Cross, "Natural Remedies for When There Is NO Doctor"
Walt Cross is based in the Smoky Mountains of Eastern Tennessee. He has found this proactive approach in addressing health concerns to be a much more effective way in addressing chronic diseases. He is currently pursuing a doctorate in Driginal Medicine.
In addition to his work in the US, Walt is currently working with the Rwandan Government and the World Health Organization (WHO) in developing Plant Based protocols to reduce non-communicable diseases in that country.
Heidi's Health Kitchen Cooking Program + Special Features
Heidi Liv Tompkins is a Plant-Based Lifestyle and Health Instructor who is passionate about the Benefits of Healthy Foods and how they contribute to individual Health. As a Co- founder of Heidi's Health Kitchen, Heidi offers Plant-based, GF Cooking Instruction, Develops Gourmet Foods, and Creates Healthy and Delicious Foods and Desserts.
Rico Hill, "Collard Greens & Kale - A Love Story" (A Lecture combining Bible & Science)
Rico Hill left a lucrative career producing hit TV programs for the Nickelodeon Kid's Network, to helping to produce Healthy people — mentally, physically and spiritually. As speaker/director for the Beehive Ministry, Rico has now authored 3 books, hosts a health outreach program on 3ABN's Dare to Dream Network called From Sickness to Health, and travels the country as a Health Evangelist.
Monet St. Juste, "Health by Choice Not By Chance" (A lecture combining Bible & History)
Monet St. Juste is a co-founder of Eden Lifestyle in New York who engages in medical evangelism workshops, seminars, house calls in America and Internationally, and currently operates a Health & lifestyle Center in New York.
Testimonials

My husband has decided to reduce his dairy consumption after attending the Plant-Based Summit
I drove all the way from Maine just to attend this Summit in New York and it was totally worth it
I loved eating healthy and as a RN more and more I understand the importance of nutrition to our well being.
What a treat to see what you are doing. Terrific. Really high priority!
It was a Blessing to be part of this Summit.
The event was A-W-E-S-O-M-E!!!!!!! My Guest was blown away by the information and she made a commitment to change her eating habits to Plant-Based.
Very Informative Summit and a wonderful blessing. It will help you on the road to better healthy eating habits.
I am so grateful to you for the 2020 Plant Based Summit. I enjoyed it so very much and learned very helpful things. Looking forward to another one next year.
Great Summit, good food for thought, and help for healing today's plaguing health problems.
My wife and I were looking forward to the Plant Based Summit because we had eaten some of the healthful and delicious culinary delights prepared by Heidi's Health Kitchen in the past. The quality of the presentations was outstanding! For example, the vegetable "love affair " brought new insights into the value of vegetables. The practical demonstrations about how to heal using water treatments for various maladies were done so well that we have more confidence to JUST DO IT!


Grow Healthier and Wiser at the 3rd Annual Plant-Based Summit featuring Health Lectures, Natural Remedies, and Cooking Programs based upon Science, History, and Ancient Health Principles from The Bible.